88 & 98 Series – Tolerance Ring Ball Transfer Units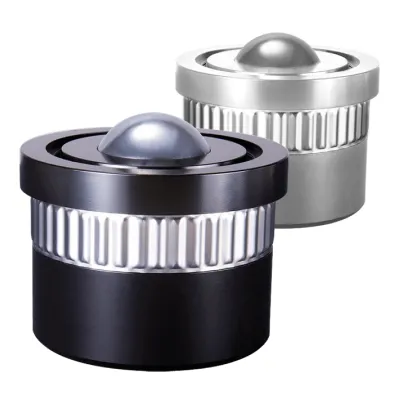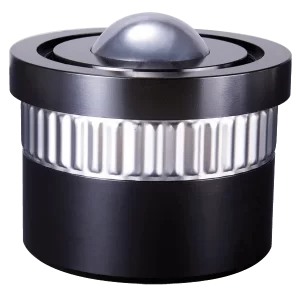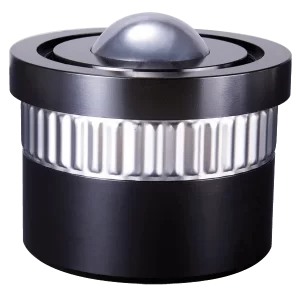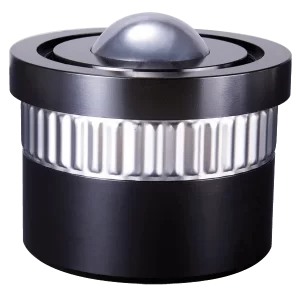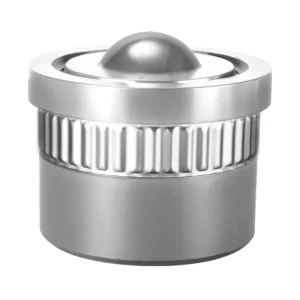 Part

Load (lb)

Load (kg)

BALL ⌀ ″

BALL ⌀ (MM)

A

B

C

D

E

F

£ from

Files
8810

120

50

1/2"

12.7

0.866

22

0.472

12

0.236

6

0.827

21

0.945

24

0.094

2.4

£

18.35
PDF Step
9820

500

225

1"

25.4

1.772

❋

45

❋

0.591

15

0.551

14

1.575

40

1.929

49

0.272

6.9

£

41.28
PDF Step
9830

850

385

1"

25.4

1.969

❋

50

❋

0.630

16

0.591

15

1.732

44

2.165

55

0.339

8.6

£

47.46
PDF Step
9840

2500

1100

1 1/2"

38.1

2.559

❋

65

❋

0.787

20

0.984

25

2.362

60

2.756

70

0.484

12.3

£

59.96
PDF Step
9850

5000

2200

2"

50.8

3.937

❋

100

❋

0.945

24

1.181

30

3.740

95

4.331

110

0.618

15.7

£

185.86
PDF Step
8810A

120

50

1/2"

12.7

0.866

22

0.472

12

0.236

6

0.827

21

0.945

24

0.094

2.4

£

21.02
PDF Step
9820A

500

225

1"

25.4

1.772

❋

45

❋

0.591

15

0.551

14

1.575

40

1.929

49

0.272

6.9

£

47.27
PDF Step
9830A

850

385

1"

25.4

1.969

❋

50

❋

0.630

16

0.591

15

1.732

44

2.165

55

0.339

8.6

£

54.27
PDF Step
9840A

2500

1100

1 1/2"

38.1

2.559

❋

65

❋

0.787

20

0.984

25

2.362

60

2.756

70

0.484

12.3

£

83.06
PDF Step
9850A

5000

2200

2"

50.8

3.937

❋

100

❋

0.945

24

1.181

30

3.740

95

4.331

110

0.618

15.7

£

221.22
PDF Step
8810Z

120

50

1/2"

12.7

0.866

22

0.472

12

0.236

6

0.827

21

0.945

24

0.094

2.4

£

21.52
9820Z

500

225

1"

25.4

1.772

❋

45

❋

0.591

15

0.551

14

1.575

40

1.929

49

0.272

6.9

£

70.45
PDF Step
9830Z

850

385

1"

25.4

1.969

❋

50

❋

0.630

16

0.591

15

1.732

44

2.165

55

0.339

8.6

£

87.65
PDF Step
9840Z

2500

1100

1 1/2"

38.1

2.559

❋

65

❋

0.787

20

0.984

25

2.362

60

2.756

70

0.484

12.3

£

123.31
PDF Step
9850Z

5000

2200

2"

50.8

3.937

❋

100

❋

0.945

24

1.181

30

3.740

95

4.331

110

0.618

15.7

£

275.16
PDF Step
8810SS

120

50

1/2"

12.7

0.866

22

0.472

12

0.236

6

0.827

21

0.945

24

0.094

2.4

£

43.13
PDF Step
9820SS

500

225

1"

25.4

1.772

❋

45

❋

0.591

15

0.551

14

1.575

40

1.929

49

0.272

6.9

£

116.49
PDF Step
9830SS

850

385

1"

25.4

1.969

❋

50

❋

0.630

16

0.591

15

1.732

44

2.165

55

0.339

8.6

£

146.01
PDF Step
9840SS

2500

1100

1 1/2"

38.1

2.559

❋

65

❋

0.787

20

0.984

25

2.362

60

2.756

70

0.484

12.3

£

199.52
PDF Step
9850SS

5000

2200

2"

50.8

3.937

❋

100

❋

0.945

24

1.181

30

3.740

95

4.331

110

0.618

15.7

£

370.33
PDF Step
8810PB

22

10

1/2"

12.7

0.866

22

0.472

12

0.236

6

0.827

21

0.945

24

0.094

2.4

£

21.02
PDF Step
9820PB

66

30

1"

25.4

1.772

❋

45

❋

0.591

15

0.551

14

1.575

40

1.929

49

0.272

6.9

£

48.09
PDF Step
9830PB

66

30

1"

25.4

1.969

❋

50

❋

0.630

16

0.591

15

1.732

44

2.165

55

0.339

8.6

£

55.22
PDF Step
9840PB

84

38

1 1/2"

38.1

2.559

❋

65

❋

0.787

20

0.984

25

2.362

60

2.756

70

0.484

12.3

£

81.89
PDF Step
9850PB

84

38

2"

50.8

3.937

❋

100

❋

0.945

24

1.181

30

3.740

95

4.331

110

0.618

15.7

£

188.57
PDF Step
Omnitrack 98 series heavy duty ball units from our precision machined series & offer lowest coefficient of friction with the smoothest performance. Material upgrade options are shown below – order by adding the suffix to the part number required, for example, 9830 'SS' for all stainless steel parts.
Load ratings remain unchanged with standard, A, Z and SS material upgrades.
The 98 series ball transfer with the tolerance ring has a load capacity from 46kg to 8000Kg each – Any angle of operation.
22, 45, 50, 60 & 100mm Ø integral tolerance press or push fit.
Tolerance rings can be used to compensate for irregularities in bore.
Integral dirt/debris channel (except 9810).
Service kits available for extended service life.
Load ratings remain unchanged with 'Optional material upgrades' (Stainless steel, A, Z).
Discover the rest of our ball transfer unit range.
Not found what you need? Call us now.
Maximum load rating unaffected at any orientation
Low Friction
1 : 0,005
High Shock Resistence
Temperature
-50/260ºC
Speed
2m/sec
Drain / Debris Channels9000 Series only
User Serviceable9000 Series only
Precise Machined Construction
Service Kits
Omnitrack Heavy Duty 9000 series ball transfers – In continuous production since 1954.
Rapidly restore performance within minutes by using Service Kits S1 & S2 offering 2 levels of components & full overhaul instructions.
Factory reconditioning service for spring loaded & custom units as these may require special tooling for safe disassembly.
To order state original part number, any identification mark & Service Kit required eg S1-9241. If in doubt, contact us & we'll keep you rolling!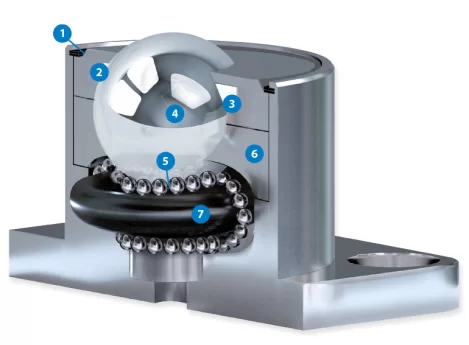 1 – Circlip

2 – Top Cap
3 – Felt Seal
(Ball Ø > 12.7mm)
4 – Main Ball

5 – Recirculating Balls

6 – Retainer
7 – Table


Can't find what you're looking for?
Try searching for key-words, part numbers, load, fixing types.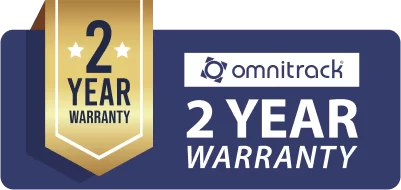 Subject to usage & conditions.