Part

Max load (lb)

Max load (kg)

Ball Ø

A

B

C

D Ø

E

F

G

$ from

Files
OC30

66

30

1 3/16"

35

2.512

63.8

2.106

53.5

0.354

9

0.984

25

-

-

-

-

0.512

13

$

72,31
PDF Step
OC30F

66

30

1 3/16"

35

2.512

63.8

2.047

❋

52

❋

0.295

❋

7.5

❋

1.260

►

32

►

-

►

-

►

-

-

0.709

18

$

22,73
PDF Step
OC35

66

30

1 3/16"

35

2.362

60

2.362

60

0.378

9.6

1.732

44

0.984

25

M10 x 1.5

M10 x 1.5

-

-

$

103.450,62
PDF Step
OC50

132

60

2"

50

2.953

75

3.031

77

0.701

17.8

1.732

44

0.984

25

M10 x 1.5

M10 x 1.5

-

-

$

85,02
PDF Step
OC55

132

60

2"

50

2.992

76

3.307

84

0.551

14

1.634

41.5

0.591

15

M10 x 1.5

M10 x 1.5

1.358

34.5

$

85,02
PDF Step
OC55B

132

60

2"

50

2.992

76

3.307

84

0.551

14

1.634

41.5

0.591

15

M10 x 1.5

M10 x 1.5

1.039

26.4

$

117,94
PDF Step
OC100

176

80

4"

104

5.630

●

143

●

5.965

151.5

1.142

29

2.283

58

0.984

25

M12 x 1.75

M12 x 1.75

1.811

46

$

364,24
PDF Step
OC100B

176

80

4"

104

5.630

●

143

●

5.965

151.5

1.142

29

2.283

58

0.984

25

M12 x 1.75

M12 x 1.75

1.339

34

$

463,78
PDF Step
Quick Fit Adaptors (OC30 & OC30F only)
Adaptor Q12

Countersink

Adaptor Q13

M8 Quick-Fit Adapter

Adaptor Q14

M10

Adaptor Q15

UNC 3/8 inch

Adaptor Q16

Gripneck 10mm

Adaptor Q17

Gripneck 11mm
Omnicasters offer fast directional change – Easier steering than traditional casters.
Glide smoothly over carpet, wood & marble floors.
Multiple drain channels expel debris & fluids.
Effortlessly convey delicate materials with minimal damage.
Delicate Contact
Speed
1m/sec
Temperature
-50/+60ºC
Brake Option
Rapid Drain
Optional Fixing Kits
4 Pronged Zinc Plated Steel Wood (Tee Nut) Inserts include internal thread for ease of fitting. Nuts & Washers also supplied to complete your assembly.
Wood Insert Fixing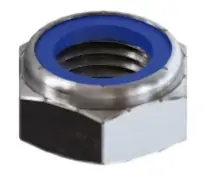 Nut & Washer Fixing
Omnicaster – 'Faster than a castor' quicker multi-directional change than swivel casters!
Omnicaster is a Patented range of ball castors offering fast changes in direction & smooth sliding for effortless conveying.  Omnicaster fast-swivel caster range are produced from engineering polymers to provide a robust non-marking caster with offers near instant directional change.
Multiple drain channels expel debris & fluids.
Fast directional change – Easier steering & manoeuvrability than traditional casters.
Glide smoothly over carpet, wood & marble floors.
Effortlessly convey delicate surfaces with minimal marking / scratches.
Why not use standard casters?
If you're looking to eliminate 'caster trail' (or 'castor angle') to achieve instant directional change, heavy duty Ball Transfer Units will achieve this.  For lighter, domestic applications where reduced trail / caster angle is desired, Omnicastors offer tighter turning ability, precision manoeuvrability & faster steeling than conventional casters.
How do fit the casters?
All Omnicaster models offer metric threaded stud fixing.  We also produce a range of square & triangulated fixing plates.
OC30 differs from other Omnicaster models as the unit can be:
press fitted using the 25mm / 0.98" diameter shank.
GRIPNECK Quick fit adapters: 10mm (Q16) & 11mm (Q17) – furniture industry standard.
THREADED Quick fit adapters: M8, M10 & 3/8" UNC external threads.
COUNTERSUNK Quick-fit adapter: Q12 retains countersunk setscrew head from M6, M8, M10, 5/16" & 3/8" hole diameters.
OC35, OC50, Oc55 & OC55B (Braked) Omnicasters all use Iso M10 metric thread for fitment.
OC35 & OC50 have 25mm / 1" thread length.
OC55 & OC55B models have 15mm / 5/8" thread length.
Enquire about our range of square & triangulated fixing flanges.
Oc100 & OC100B (Braked) Omnicasters all use ISO M12 metric thread for fitment.
OC100 & OC100B have 25mm / 1" thread length.
Enquire about our range of square & triangulated fitting flanges.
Construction & Omnicaster performance
Omnicasters comprise of a large main ball which is retained within a specially manufactured polymer casing.  The casing is glass reinforced & also contains our Patented special mechanism which allows the main ball to change direction with minimal caster trail.
What are the load capacities?
| MODEL | BALL DIAMETER (mm / inch) | MAXIMUM LOAD (kgs / lbs) |
| --- | --- | --- |
| OC30 – OC35 | 35mm / 1 3/16" | 30kg /  65lbs |
| OC50 – OC55 – OC55B | 50 / 2" | 60kg / 130lbs |
| OC100 – OC100B | 103mm / 4' | 80kg / 175lbs |
OC100 & 100B use a Patented 'Elastomar cushioning ball'.  This material has a higher coefficient of friction that the phenolic resin material used in other Omnicaster models but represents a good compromise between friction & wear characteristics.
Working environments & conditions for Omnicasters
TEMPERATURE – resistance from -20°C / +60 (degrees centigrade) OR -5°F / 140°F (degrees Fahrenheit).
SPEED – Maximum laden speed: 1 meter/second – 3 feet/second (intermittent).
ORIENTATION – To avoid directional bias, Omnicasters work best in ball down 'caster orientation or 'ball up' vertical position (with the main ball uppermost).
DRAINAGE – OC35, OC50, OC100 & OC100B have large lateral drains for rapid expulsion of debris – other models feature enclosed mechanisms.
Do I need a locking mechanism / parking brake?
OC55B & OC100B models feature an integral locking mechanism or parking brake. By moving the lever, exposed on the side of casing an internal steel ring descends upon the main ball to form an effective brake. 
You may also want to consider an autonomous or separate brake system where a number of Omnicasters support an item which braking but individual brakes on each unit might prove too numerous to deploy.  Consider our Pneumatic positioning stops (PS25) or our free technical advisors.
Spherical Wheel SRL – Old part numbers
Omnicasters were originally marketed under the Trademark of Spherical Wheel.  We changed the name in 2014 but some users may still recognise us & our product under older product codes – see the part number interchange to help update your records:
Improvements in tooling, materials & design have been updated but the new part reference are a direct retrofit replacement for old part numbers.  Units are still hand assembled & tested within our family owned & run production facility in Italy.
OLD PART
OMNICASTER (NEW PART)
NICE
NICE normal
NICE super
OC30
NICE fixed wheel
OC30F
50P
50P normal
50P super
OC55
50P con freno
50P normal con freno
50P super con freno
OC55B
PLATINUM normal
PLATINUM super
OC50
106P
106P normal
106P super
OC100
106P con freno
106P normal con freno
106P super con freno
OC100B
Can't find what you're looking for?
Try searching for key-words, part numbers, load, fixing types.