Ball transfer skates & accessories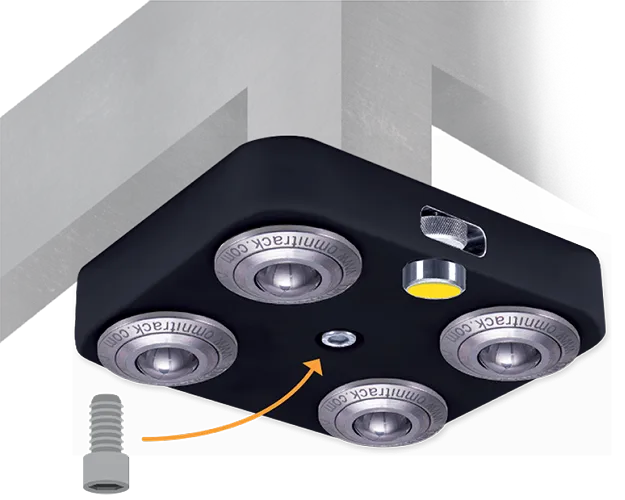 12.7mm Ø through counterbore facilitates:
Socket head capscrew for permanent attachment.
BL2 Load Plate (optional).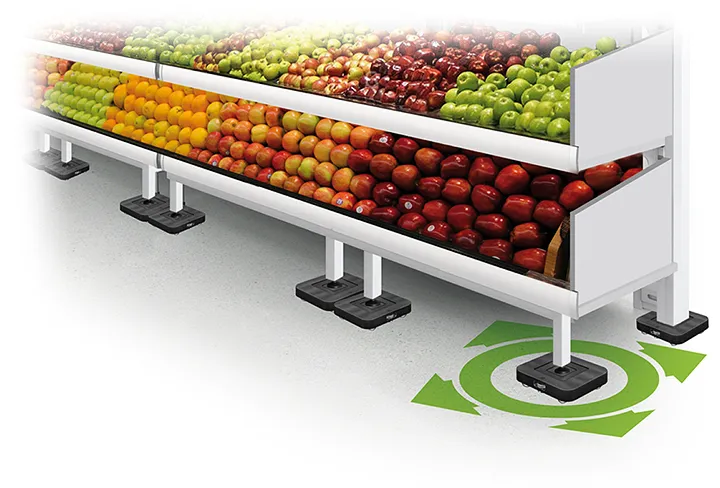 1000kg (2200lbs) Load per Skate
Parking Brake Standard
Lightweight & Durable
Stainless Steel Balls
Ball transfer skates engage with cantilever supermarket shelving legs allowing entire (laden) aisles with each train section weighing up to 3000kg (6720lbs) to be moved quickly. Once the train of aisles has been moved, they can be securely locked using the parking brake/locking unit.
Ball transfer skates are a multi-directional alternative to typical gondola shelving dollies.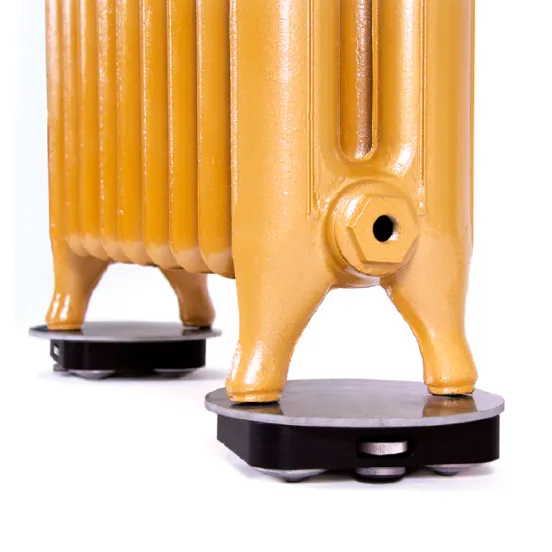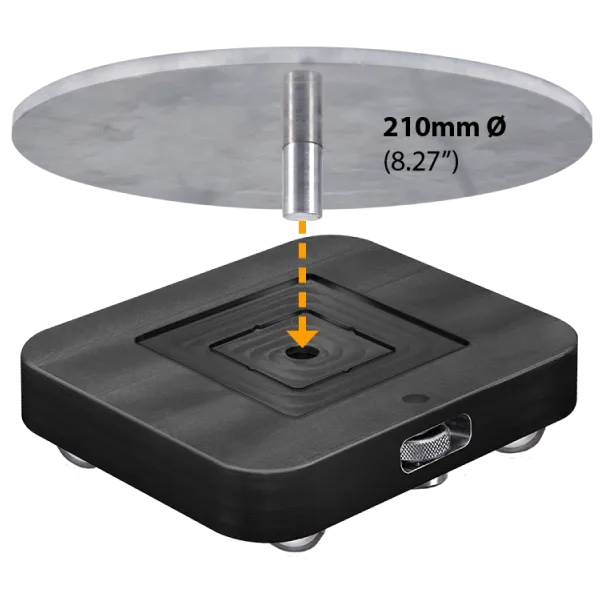 Load Plate – BL2
Ideal where flat or wide surfaces require increased support. Easy push-fit and removal utilising central hole in skate.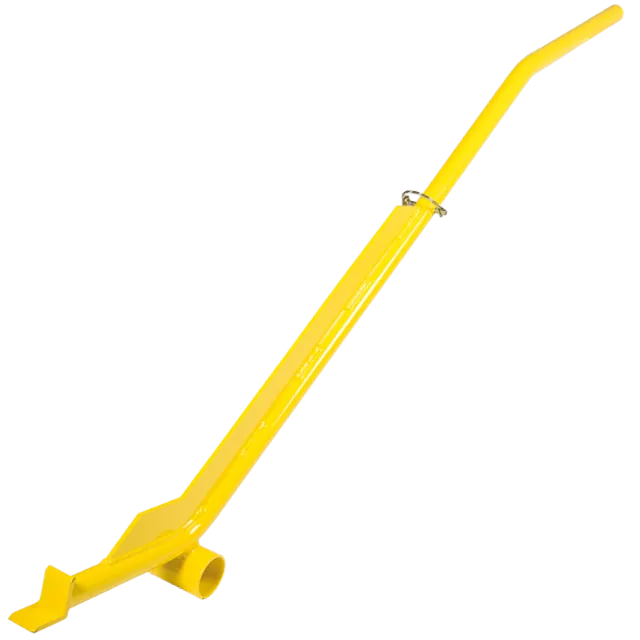 Pry Bar – BP2
Use to lift or lever items and fit/remove ball transfer skates. Heavy duty 2-piece design for ease of transport.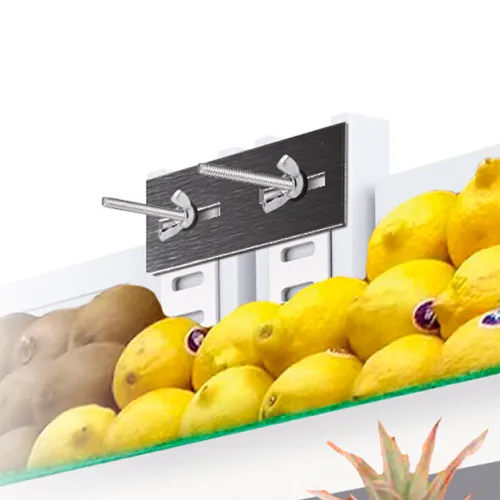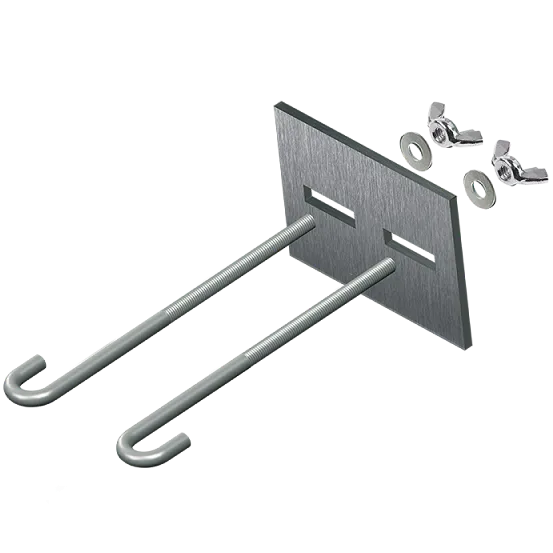 Shelving Tie Brackets – BS2
Ball transfer skates are ideal to move laden connected shelving aisles. Use universal tie brackets to secure the upper areas of connected gondola shelving.
Omnitrack innovative conveying – Ball transfer skates & accessories
We've launched a few innovative special applications products that are selling so well that we've included them in our new product lineup. These are alongside the ball transfer units, Omnicaster and Omnifloat castors and Omniwheel 360-degree omnidirectional conveying modules.
Omnitrack Ball Transfer Skates & Accessories
Omnitrack was approached by a large global food retailer who wanted a solution to reduce the time taken to move shelving units around the store. When cantilever shelving needed to be moved the traditional method required high manual labour and logistical difficulties. Firstly, the shelving needed to be emptied and contents moved to another area. The shelving then required disassembly and reassembly in the new location, at which point it would need restocking.
Omnitrack developed a low-profile compact BB30/4 skate plate containing 4 x M30A medium-duty ball transfer. The 4 ball units use 30mm / 1.1875" diameter main stainless steel balls:
Stainless steel balls so if the skates are run over a wet floor the units will not corrode.
Large diameter main ball to increase 4 points of contact with the floor and minimise any marking of the floor material.
Increased ball projection to ride over floor imperfections and irregularities.
The nylon skate is compliant and has a 1000kg / 2240 lbs load capacity to handle the most laden shelves.
Cantilever shelving is produced in a range of standard leg sizes. So we conveniently machined the standard profiles out in the skate to easily engage with the standard circular or square foot sections of the shelving.
Our BP2 pry bar is custom designed as a heavy-duty lever. It is specially designed to load each corner of the shelving onto the BB30/4 ball transfer skate.
Once all the shelving legs have been mounted onto Omnitrack ball transfer skates the supporting legs are tied together using the specially designed BS2 shelving tie brackets. These are important as each (laden) shelf section can weigh 1000.kg / 2240lbs. So when you are moving an entire aisle there are several tonnes which could cause the shelving to buckle. However, not when securely braced with these additional security ties.
Watching a 10-meter / 30-foot long aisle of laden shelving being carefully manoeuvred by enthusiastic contractors was the moment of success!  We've also incorporated a convenient knurled wind-down braking system. This allows the skate to remain in position and the aisle to be securely braked to prevent a potentially uncontrolled load from exiting the store unexpectedly!
We've developed a load plate BL2 which provides a circular 210mm / 8.266" flat area. So that the BB30/4 Omnitrack ball transfer skate can be used for any other heavy machinery which needs moving easily.
Omnitrack ball transfer skates are now preferred by many retailers. Including DIY Stores, pharmacies, supermarkets, electro-domestic distribution centres, fulfilment centres as well as removal companies and dealers in office and server equipment. 
Omnitrack ball transfer skates – Make light of weight!
Omnitrack sells a wide range of products to make moving loads easier. To find out more about what products would best suit you get in touch with us.
Can't find what you're looking for?
Try searching for key-words, part numbers, load, fixing types.