T & B bars incorporate Heavy Duty spring-loaded ball transfer units for accurate positioning & effortless conveying of tools & dies on press & machine beds. Once positioned, clamp the tool & the springs allow the ball units to retract beneath the bed. Unclamp & the ball units will raise the tool above the bed ready to convey again. T-Bars feature an integral locking mechanism. B-Bars are locked using recessed M8 cap screw (requires drilling & tapping of the bed). Custom sizes available.
Maximum load rating unaffected at any orientation

Uneven Loads
Factory Refurbishment9000 Series only
Low Friction
1 : 0,005
High Shock Resistence
Temperature
-50/160ºC
Speed
2m/sec
Service Kits
Omnitrack Heavy Duty 9000 series ball transfers – In continuous production since 1954.
Rapidly restore performance within minutes by using Service Kits S1 & S2 offering 2 levels of components & full overhaul instructions.
Factory reconditioning service for spring loaded & custom units as these may require special tooling for safe disassembly.
To order state original part number, any identification mark & Service Kit required eg S1-9241. If in doubt, contact us & we'll keep you rolling!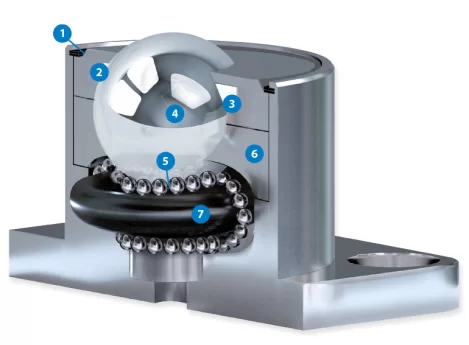 1 – Circlip

2 – Top Cap
3 – Felt Seal
(Ball Ø > 12.7mm)
4 – Main Ball

5 – Recirculating Balls

6 – Retainer
7 – Table


Can't find what you're looking for?
Try searching for key-words, part numbers, load, fixing types.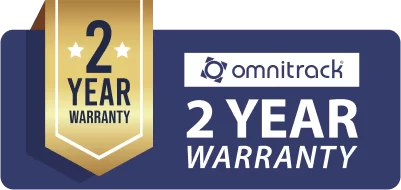 Subject to usage & conditions.